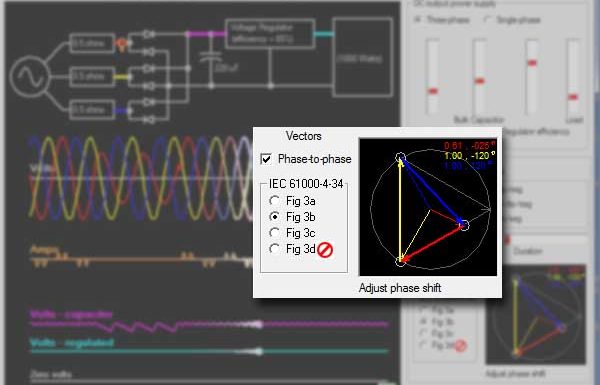 Learn about power flow, sags, dips, phase rotation, harmonics, flicker and more.
Download PSL's FREE Power Quality Teaching Tool to learn about single-phase distortion, power triangles, vector-based phase shift during voltage sags, waveforms with phase-sequence vectors, and more.
This little tool is great for explaining and visualising the various types of power quality issues frequently encountered in an electrical network.
Find out more on PSL's Power Quality Teaching Tool webpage.