Description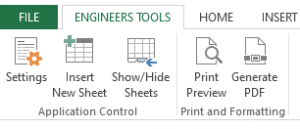 Custom Ribbon Starter
This template includes a Custom Ribbon tab that you can customise further according to your needs. This custom tab not only provides you buttons with commonly used functions right out of the box, but it also helps you understand what is the best practice to wire custom ribbon buttons to your VBA functions.
VBA Coding Best Practice
Following best coding practices, every VBA Function or Subroutine is fully documented and commented as necessary. Clearly understand how everything works and fall in the "pit of success" by following these practices.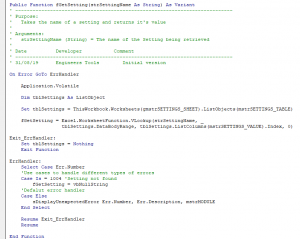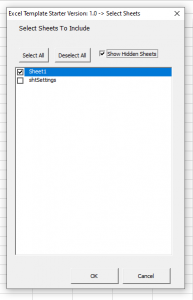 Starter Forms
Extend the included forms to customise them according to the specific needs of your project. This template includes some useful forms to show/hide sheets and print various sheets in one go.
Pre-loaded with useful Functions
Use the functions already included in the various modules or extend them to suit your specific requirements. With fully commented code, you'll find a function that suits your purpose.